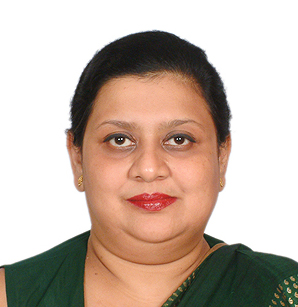 Chartered Accountant
Trainer & Total Back-Office Solution Provider
Nandini Dutta qualified as a Chartered Accountant in 1987 and spend a year as a Qualified Auditor in one of the top five audit firms in India, M/s S.B. Billimoria & Co. (presently Deloitte, India, a subsidiary firm of Deloitte & Touche USA LLP) wherein :
Managed a team of qualified auditors and assistants in audit of corporate like Tata Steel, Voltas.
Specialized in Bank Statutory Audits and Tax Audits. Conducted financial and tax audit of BNP Paribas (erstwhile Banque Nationale De Paris) and Bank of America among others.
Conducted specific audit for Corporates such as Tata Timken Ltd, Nalco Chemicals Ltd.
Read More